There are so many gorgeous Waldorf dolls out there. All that you have to do is do a search through Etsy for "Waldorf doll" and you are inundated with thousand and thousands of hits. And they are all stunning and unique and precious. SO many beautifully crafted dolls by some unbelievably gifted artists.
Many of these doll makers have inspired us in our own doll creating.

We realized that not all mamas are able to sew for their little ones, and we only have so many dolls to give away here at Windfall Dolls. Many mamas are looking for a high quality, handmade doll to gift their loved ones with.
That is where the Doll Maker Spotlight comes into play.

Recently, we were thinking of ways to support our fellow doll makers. We thought that it might be fun to invite other doll makers to introduce their shops and goods to those families who visit our site.
So, if you are are looking to buy a beautifully handmade doll we welcome you to stop by over the next few months while we spotlight several of these talented independent artists as they share their stories and their love of doll making.
*****************************************
We are so happy to welcome Anna for a Q&A session.
Anna's shop is full of beautiful W

aldorf style dolls, wooden toys, and

accessories for dolls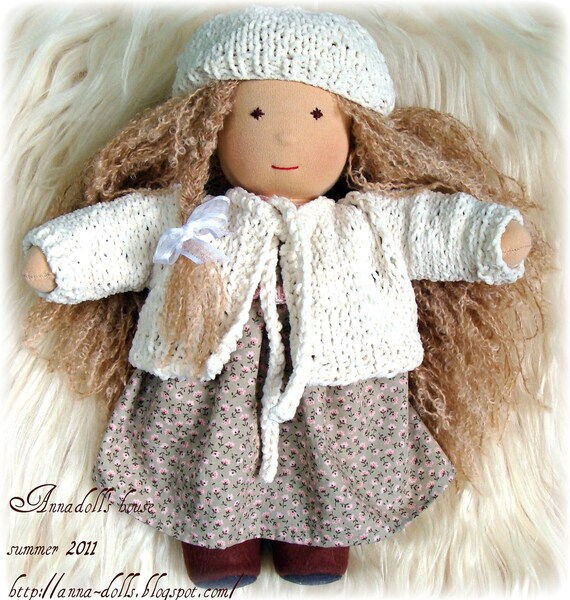 This interview was done with the help of a translator since Anna is from Latvia.
What is your inspiration for your beautiful creations?
My inspiration, my children, the world of fantasy games. Inspiration is everywhere in nature, beautiful things, those who are close to me.
Why do you think dolls are so important to children's play?
Children identify the doll with herself and it's really important.
Tell us about a favorite piece that you've made.
I love each of my dolls, I was very happy when my dolls go into a new home.
What is your most favorite part of about what you do?
Their face and clothes, the more clothes, the better!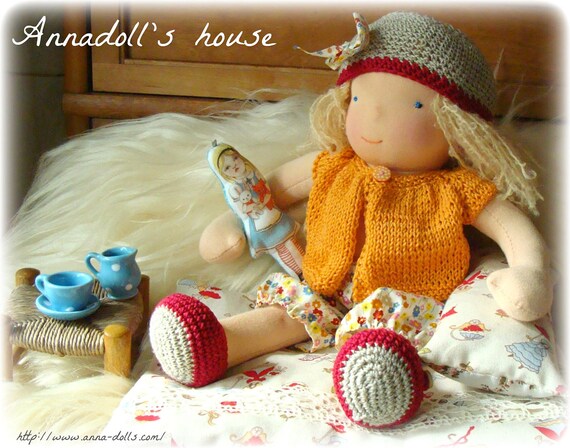 Do you like to work with a particular theme in your work?
Yes, I am confident that I do, I love what I do, I'll continue to work and improve my skills.
Tell us a bit about you?
My name is Anna, I am Russian, I live in the EU in Latvia, on the Baltic Sea. I am married and have four sons. I began sewing dolls in 2009 and my first work was sold at a charity bazaar in favor of a children's home.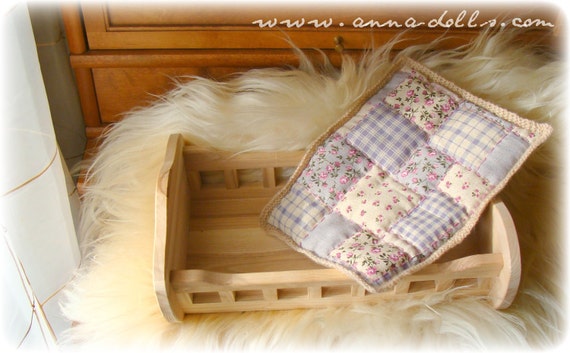 What do you like to do in your free time?
In my spare time I like to travel with his family to the country, and when I'm home, then I sew.
What do you wish for the fate of your dolls after they have left your hands?
Love, I would want that played with dolls and loved.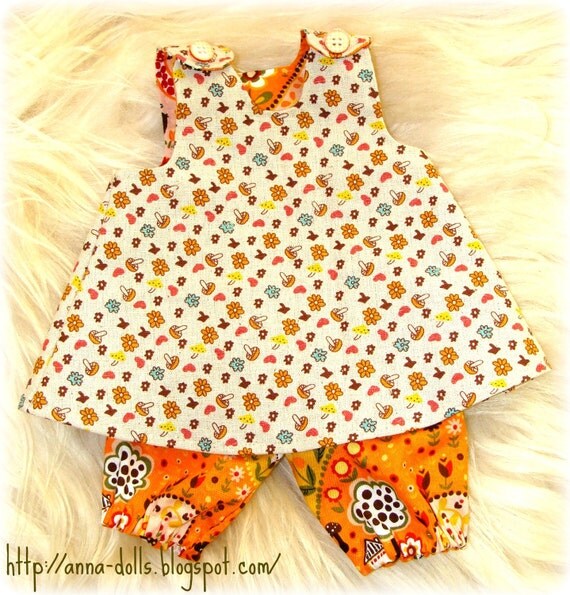 How did you learn the craft of doll making?
Internet, the Internet has it all. I'm happy.
Thank you!
I would like to offer the readers of Windfall Dolls a discount of 25% in my shop .
Use the coupon code
DOLLS01
at checkout.
**********************************************
Thank you so much Anna for sharing your story with us here today as well as your generous discount..
If you'd like to see more of Anna's creations please visit her web site and you can buy her stunning dolls and goods in her shop on Etsy.